William Taylor Reil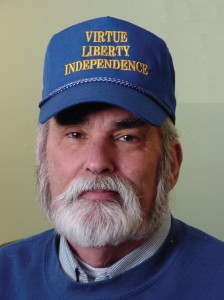 Founder and Chief Executive Office of  CSBP
Contact Information:  email – [email protected]
Hello,
My name is William Taylor Reil.  I am a graduate of Druid Hills High School (Class of 1961) Atlanta, Georgia.
After serving for 8 years in the United States Air Force, I attended Mohawk Valley Community College in Utica, New York and VPI&SU in Blacksburg, Virginia, graduating in 1973 with a BS in Electrical Engineering. At 81 years of age, I am now retired from careers in Electrical Engineering and Data Communications Systems Sales and Marketing Management.
I have been married twice and divorced twice.  My second wife, of nineteen years, and I have one daughter.
Since 1990, I have been intently studying and researching constitutional law, particularly Pennsylvania history and law. During this time period, though not an attorney, I have staunchly defended the individual rights of myself and helped others in Pennsylvania do the same, and have passionately defended the Pennsylvania Constitution through litigation, the education of others, writings and lawful activism.
In 1994, I helped establish the Pennsylvania Committee of Correspondence to educate and network Pennsylvanians together in an effort to actively reclaim our rights. The PCC also published and distributed the "Pennsylvania Patriot Press" newspaper.
I have been active in various other grass-roots organizations and have worked with several Pennsylvania Legislators to help return the government to within its lawful constitutional boundaries. I also actively speak and conduct seminars about State and federal constitutional law.
Formerly, I was an active member of the Campaign for Liberty, UnitePA, We the People Foundation, the Berks County Patriots, Pennsylvania Conservative Council (PACC), the American Sheepdogs, Harrisburg Liberty Alliance, the Pennsylvania Tea Party Patriots Coalition, Communities' Alliance for Responsible Eco-farming (CARE), Coalition for Advancing Freedom (CAF), Chester County Patriots, Valley Forge Patriots, the Pennsylvania Committee of Correspondence (a founder and current Managing Director), was a Pennsylvania Delegate to the "Continental Congress 09".
I am the Founder and Chief Executive Office of the County Sheriff Brigades of Pennsylvania and a founding member of the Chester County Sheriff Brigade.